Search –
Users can search for other members of your dating site. Search by distance, zip codes (US, Canada, UK, Australia, France, Germany, Netherlands, Denmark), cities and countries.
Advanced Search –
Extend your default search by searching based on all your profile drop down questions. All new profile questions are dynamically added to the Advanced Search area.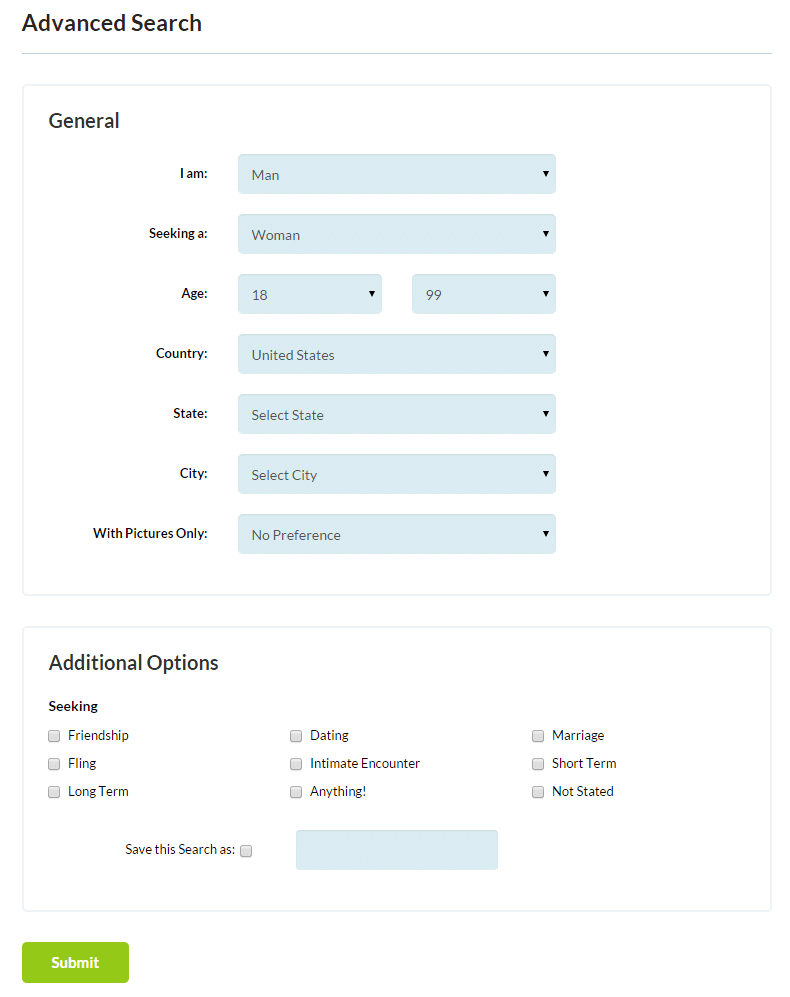 Saved Search –
Anytime you create a search, you can save it as a name and come back to it for quicker searches of previous saved searches.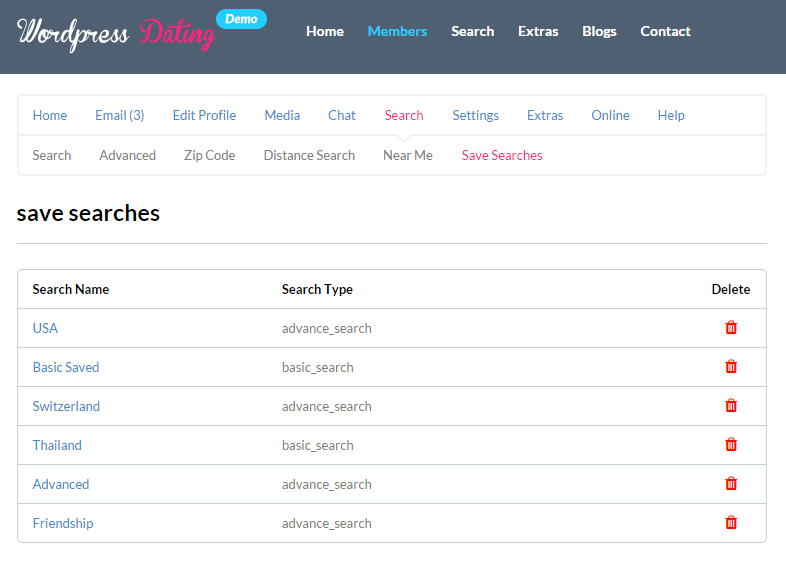 User Stories –
Another new feature in version 4.8 is the Stories feature. This is now in the admin area where you can post success stories from your members along with photos. Check out the demo to see it in action.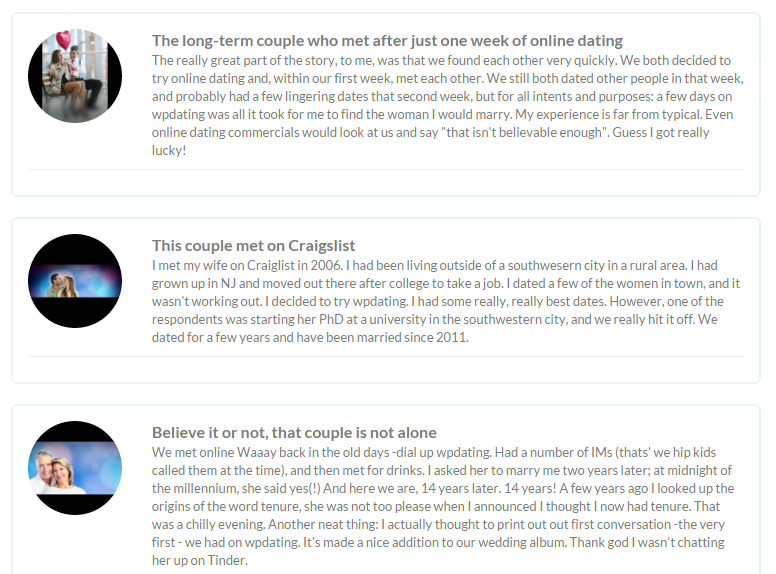 Near Me –
This is a new feature we put into version 4.8. It uses Google Geotargeting and the users IP Address. It will show users profiles of members that are near them geographically.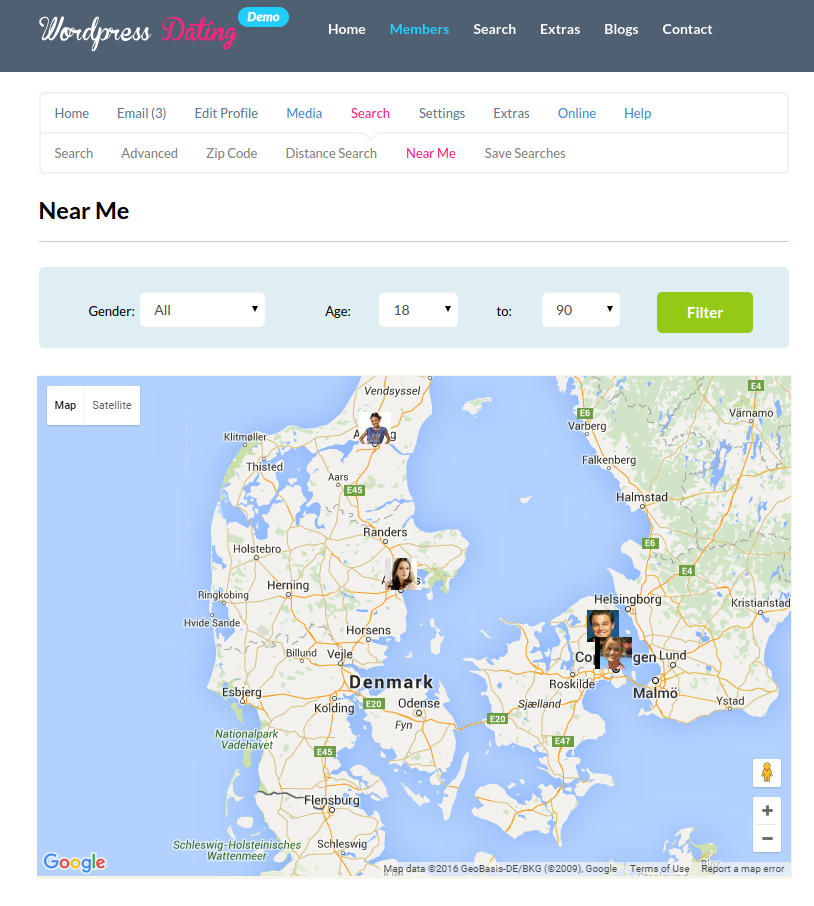 Meet Me–
 Users can click on profile photos and answer Yes or No as to if they want to meet that user.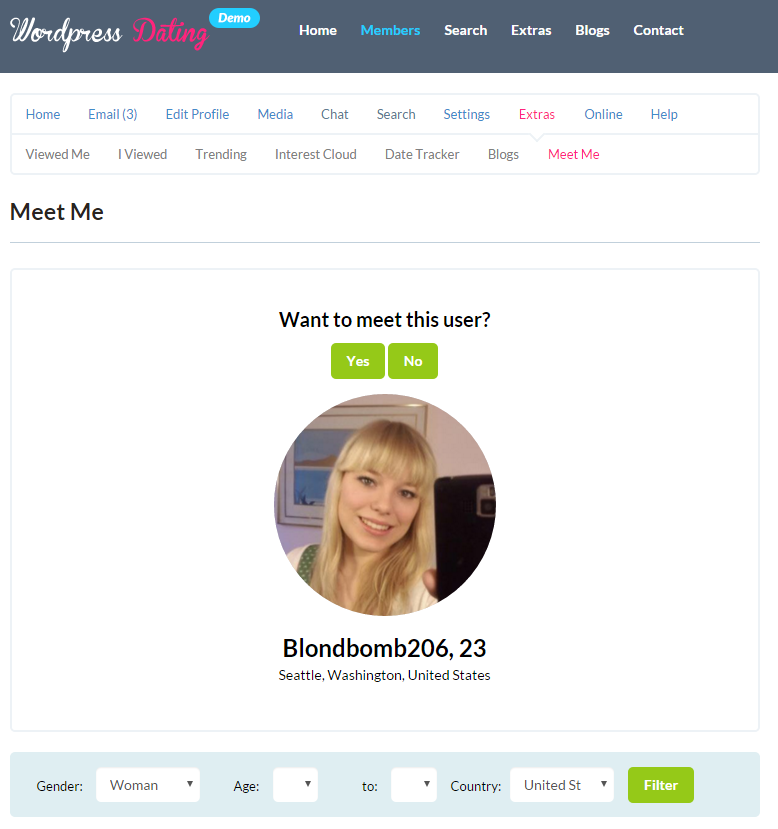 Date Tracker –
Your users can track the dates they've been on with other members. By viewing a profile simply click on the icon called Date Tracker and that profile will be added to the Date Tracker.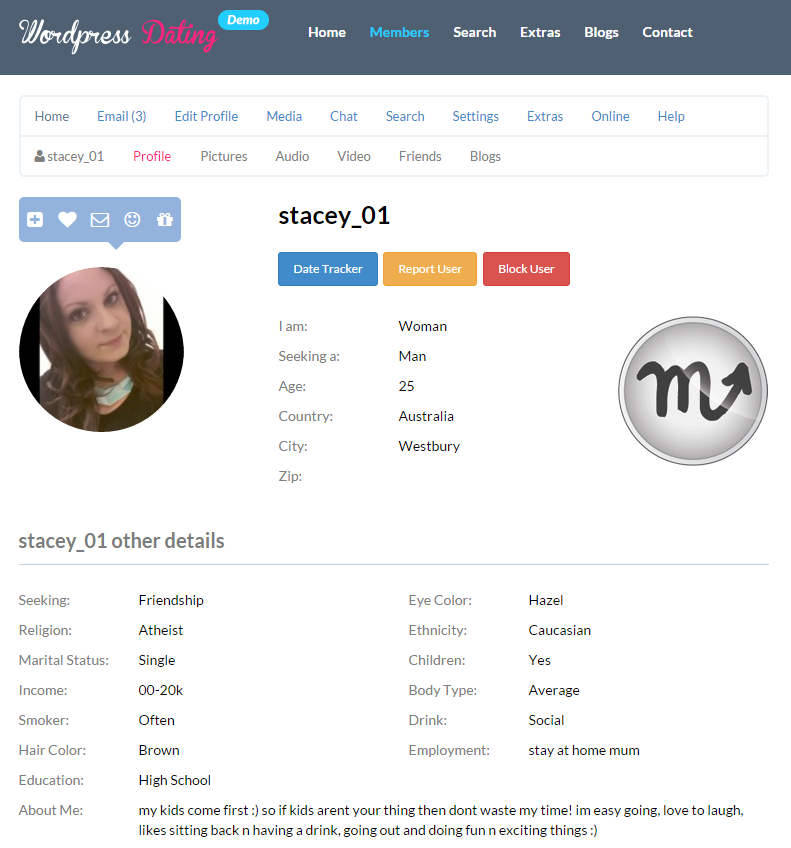 Trending –
Now you can see what profiles have the most Friends, Winks, Flirts, Favorites and Emails. This shows you who is getting the most attention. You can filter it by gender as well.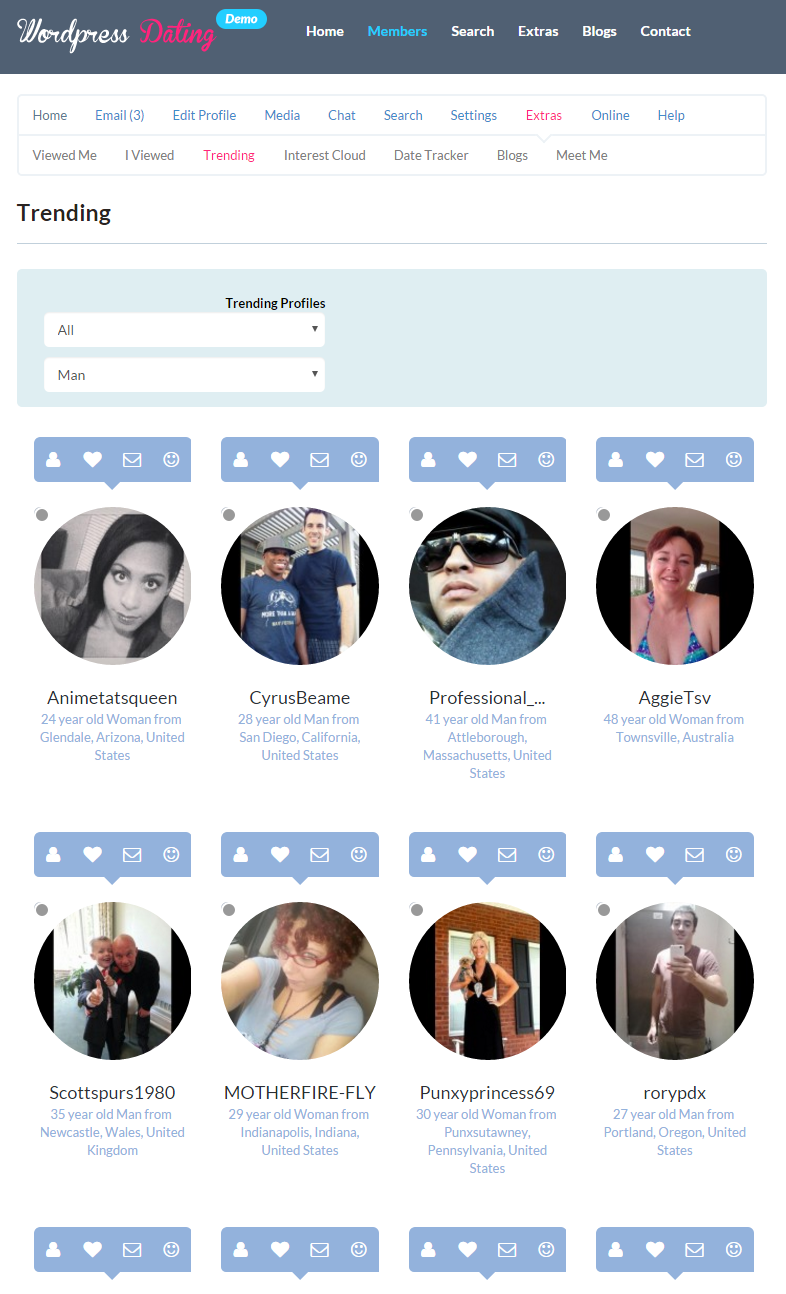 Status Update –
Users can now add their Status Update to their profile. Once approved it will be displayed on their profile for others to see.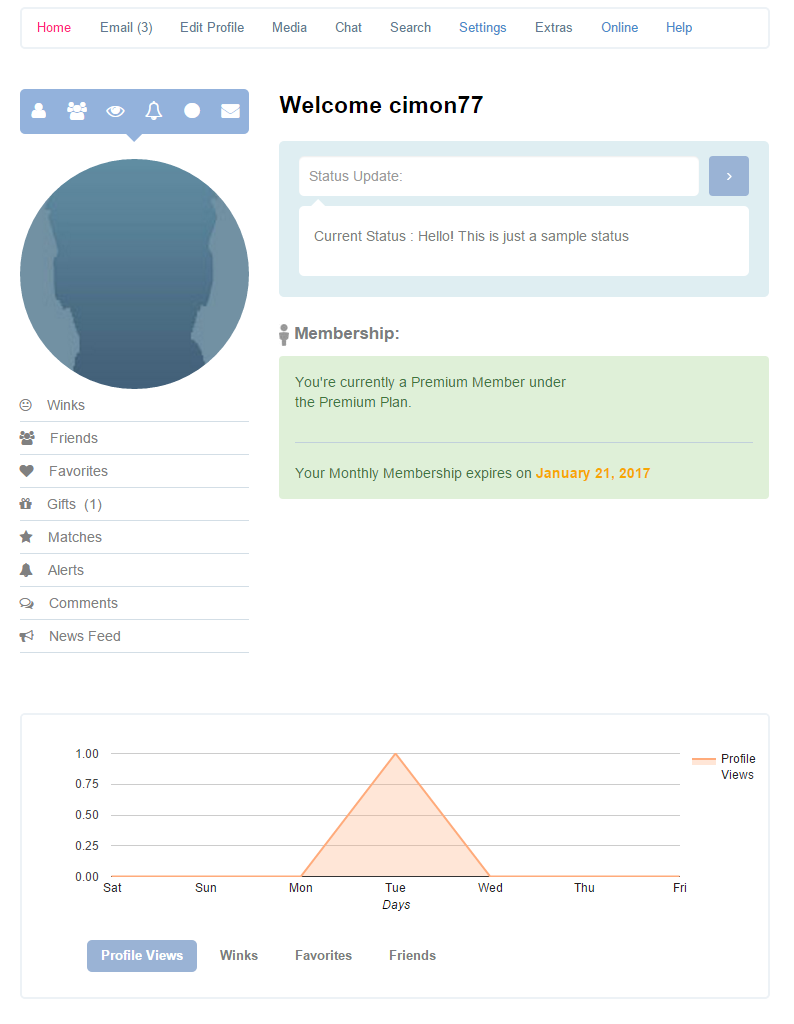 Profile Commenting –
Users can now comment on user profiles. Comments go to admin for approval and once approved they go to the user for approval.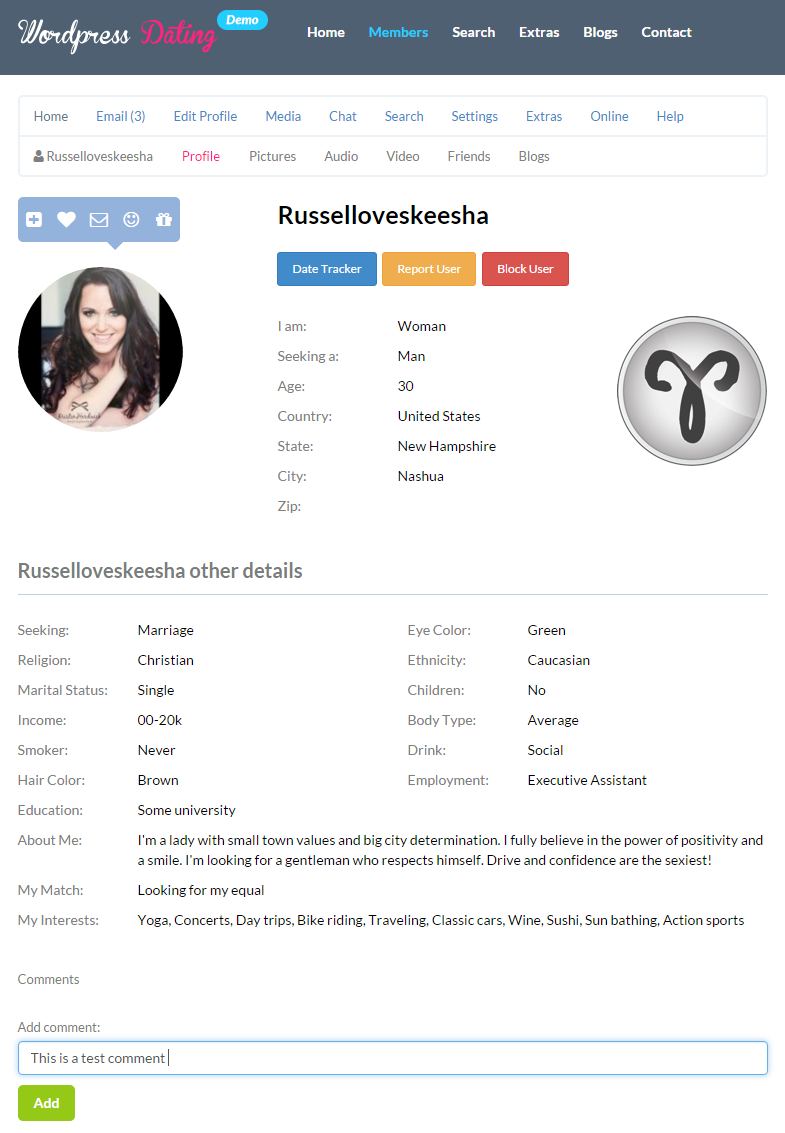 Chat Widget –
Your users can now chat via the AJAX Chat module that is located in the sidebar and can be put on the right or left sidebar area.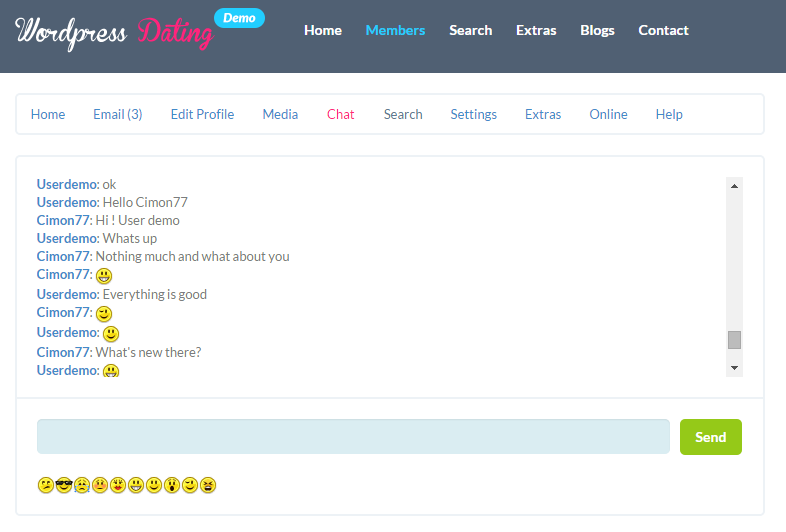 Skype Chat Integration –
Your users can now Skype back and forth with each other via their profile view. Users can set it to be shown to everyone or just those in their Friends list.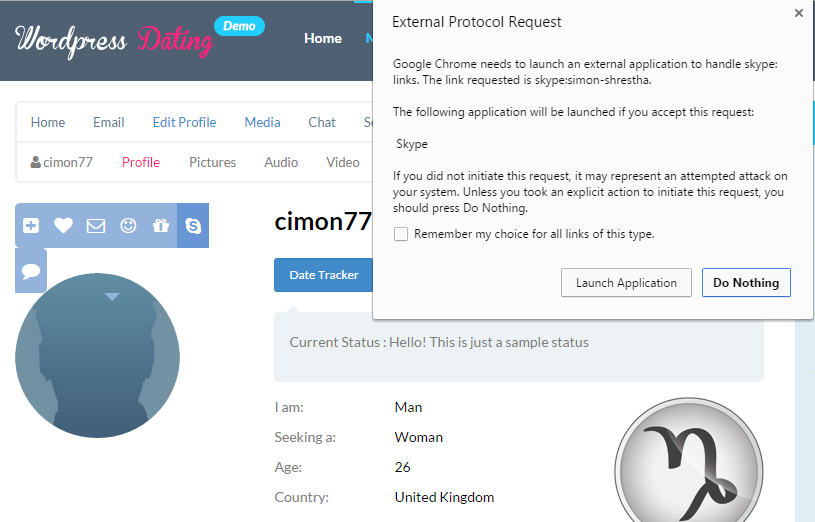 Media Streaming –
Your members can upload Photos, Galleries, Audio Files and Video Files. Audio and Video files are streamed from the users profile page.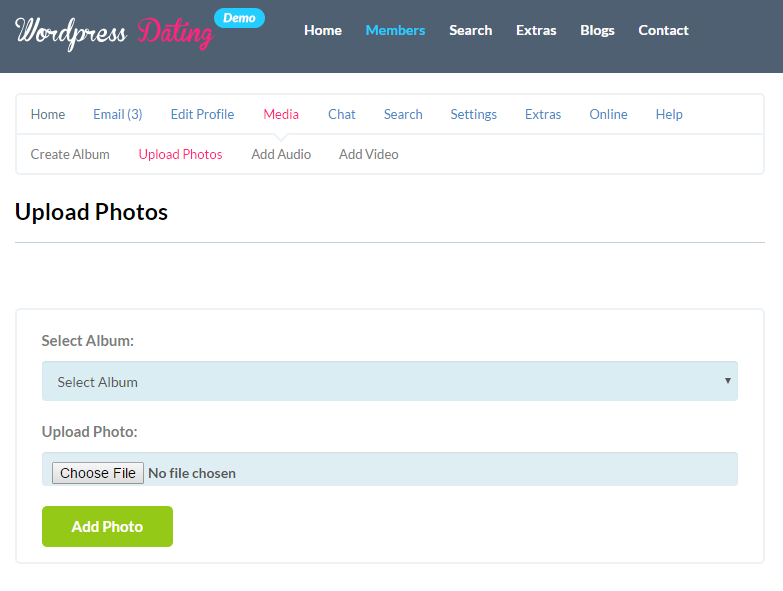 My Friends –
Your users can add other users as Friends. Any Friend that is added will automatically become available in the "To" field when composing a new email.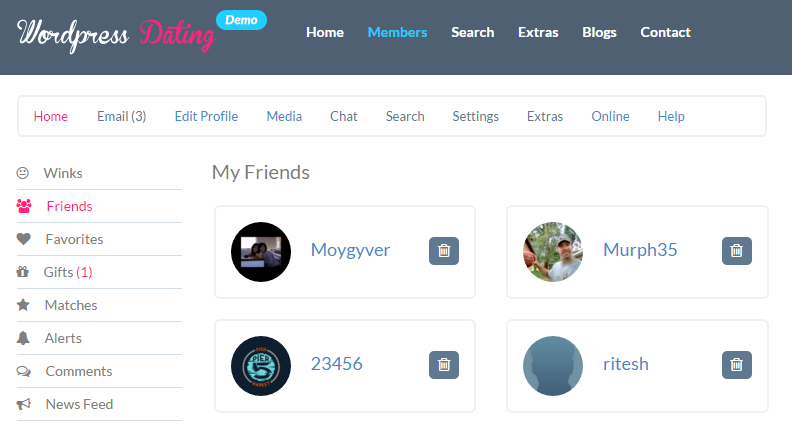 Viewed Me/I Viewed –
Now your users don't have to worry about finding those profiles they have viewed. Simply click on "I Viewed" to get a list of all the profiles you have looked at. You can also see who's viewing your profile. This is great to see who's been checking you out.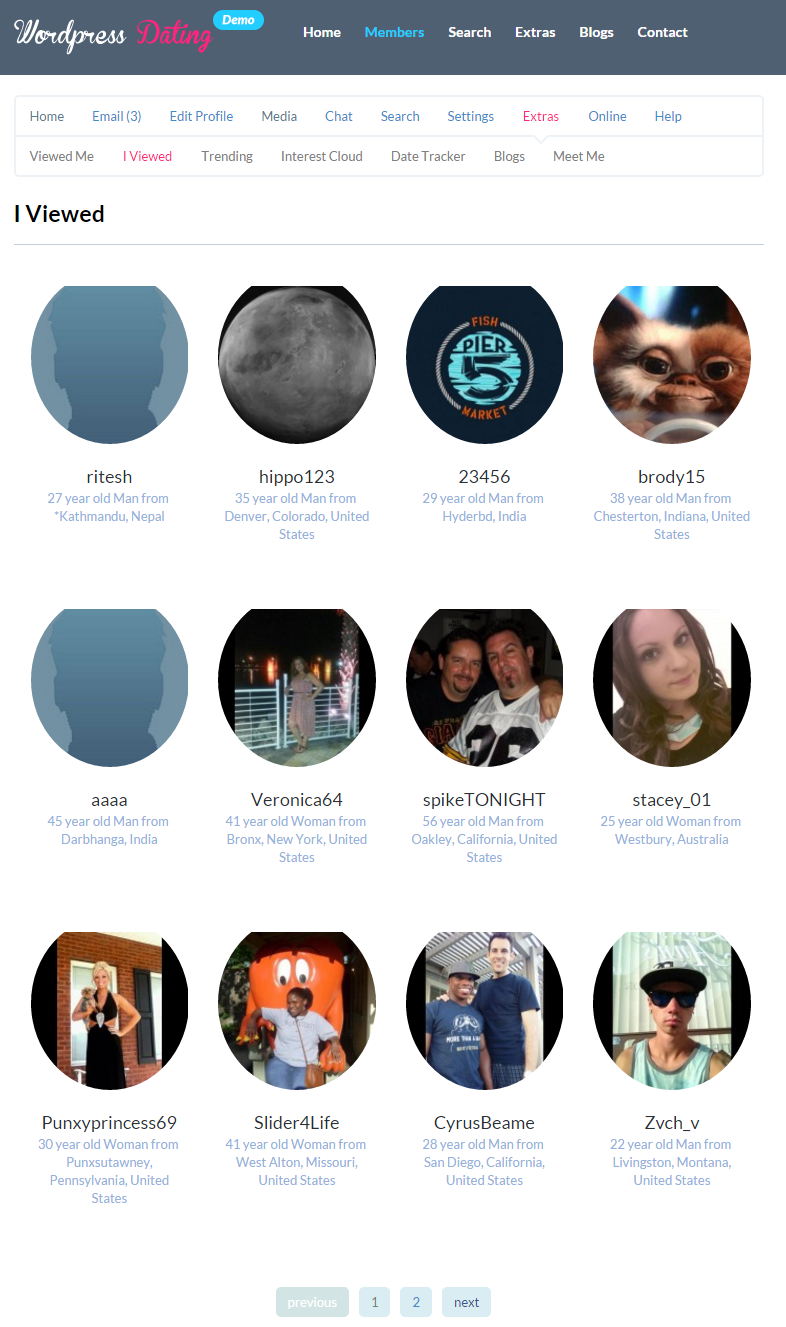 Simple Registration –
User simply have to enter a username and their email address and a password is automatically sent to them. This assures that email addresses are correct.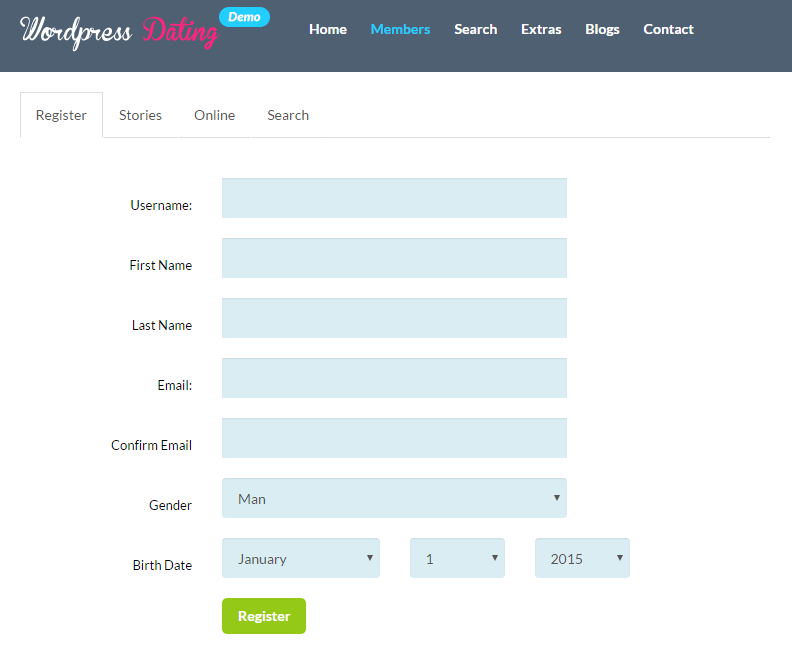 Rate my Profile –
Now users can rate other profiles. When you view a profile you can rate it on a number from 1 to 5 with 5 being the best. Profile Rate Results are also displayed.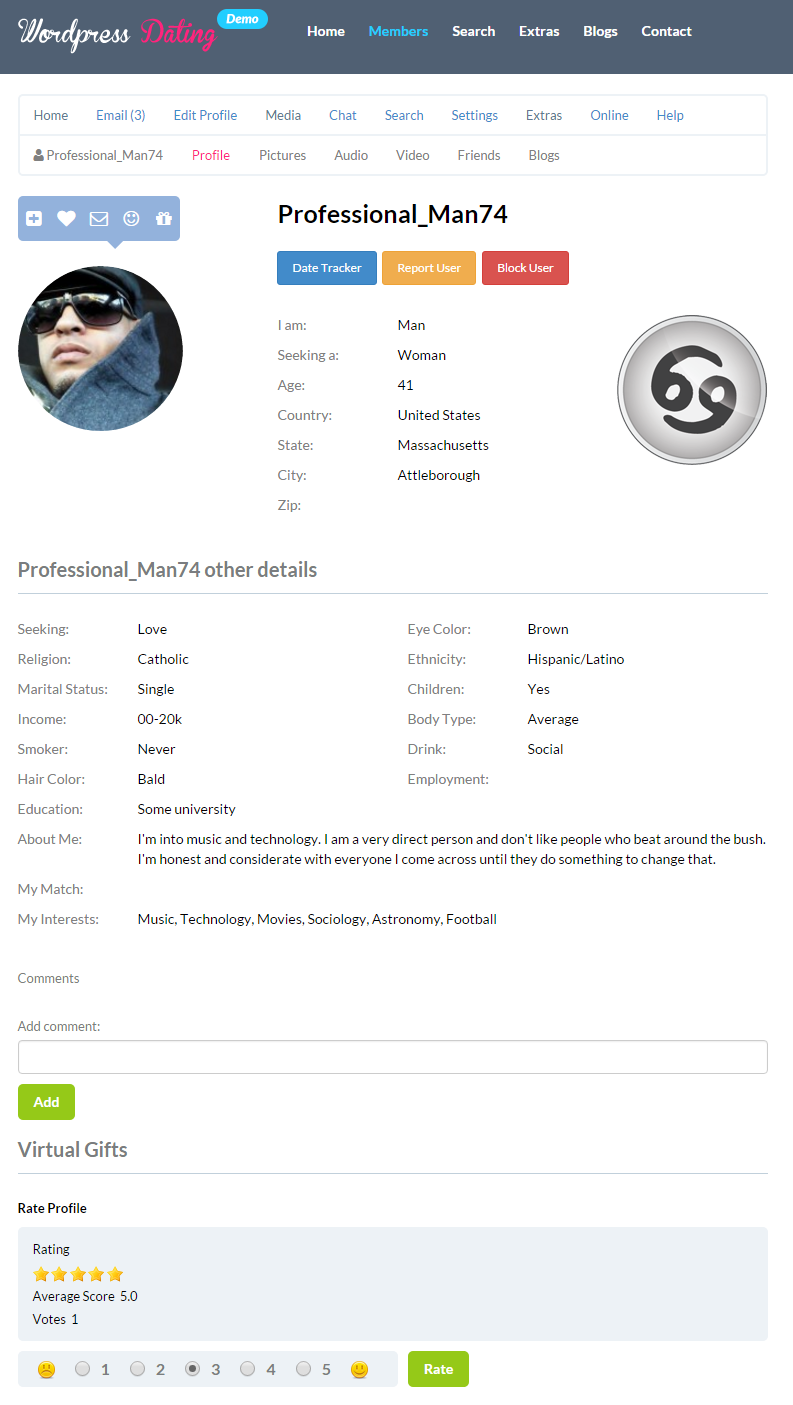 Alerts –
All members will get alerts when they login. Alerts are made up of new Friends, Emails, Winks and more.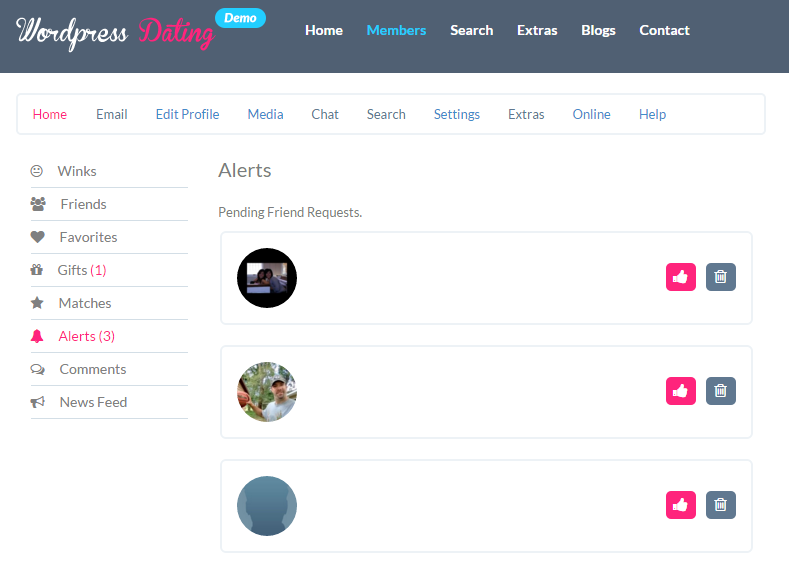 Who's Online –
This will show all the users that are currently logged into the system. You can filter it by gender and age.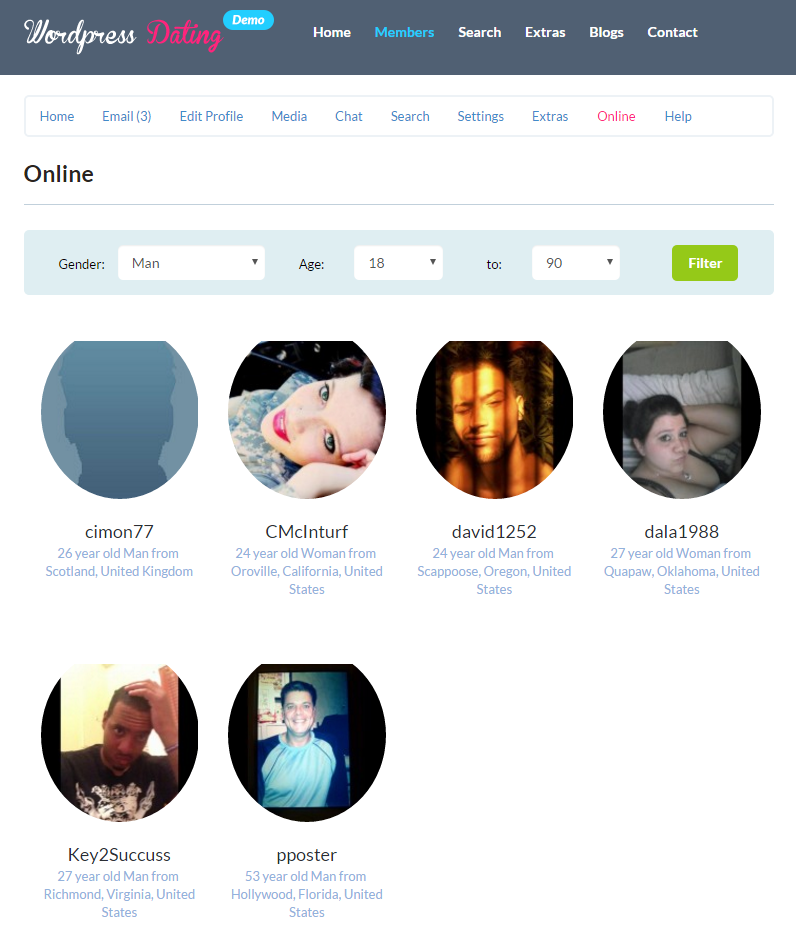 Grouped Emails –
Now users don't have to scroll down to find the email from a user. All emails are now grouped by user. Simply click on the user to see all the emails that have been sent/received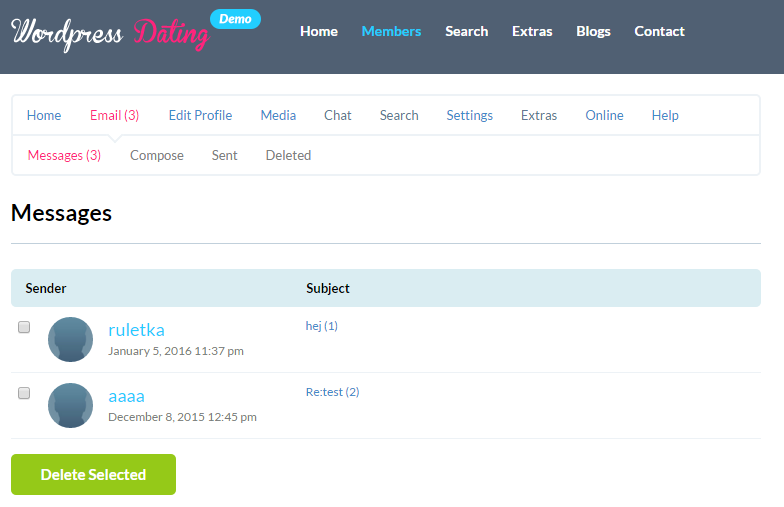 User Privacy –
Your users can now set their own Privacy Options to allow for Everyone or Friends Only. These are set for viewing profiles, photos, galleries, audio and video.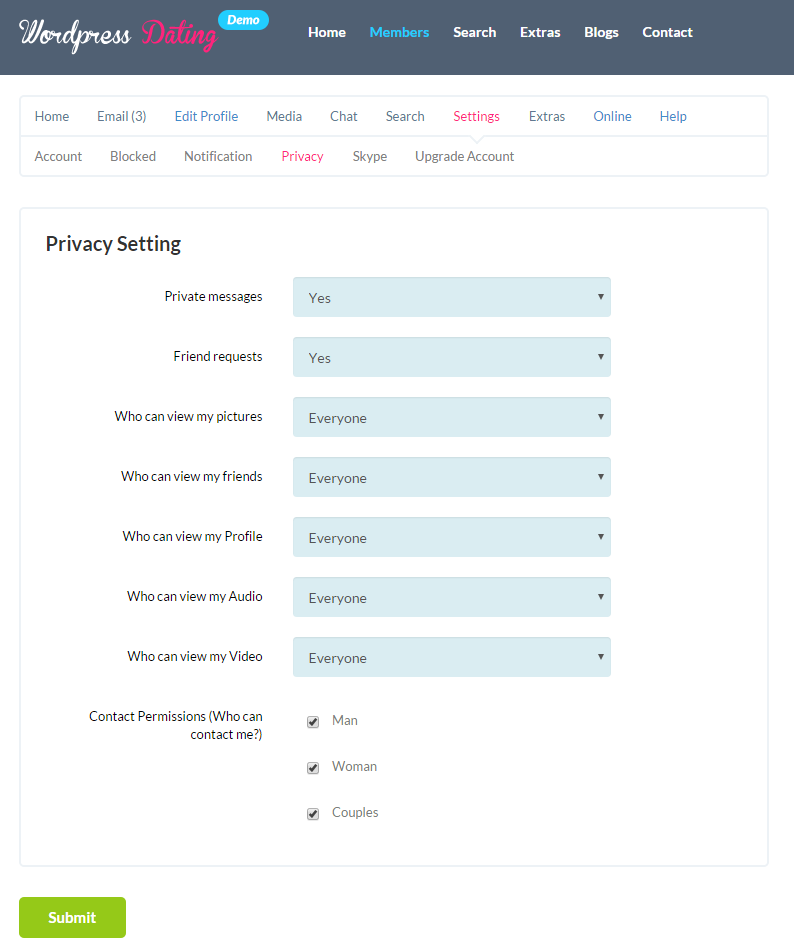 Virtual Gifts –
Now you can make it exciting for your members to send other members virtual gifts by sending graphic presents to them that appear on their profile. Virtual gifts can be made to appear or hide on the members profile page.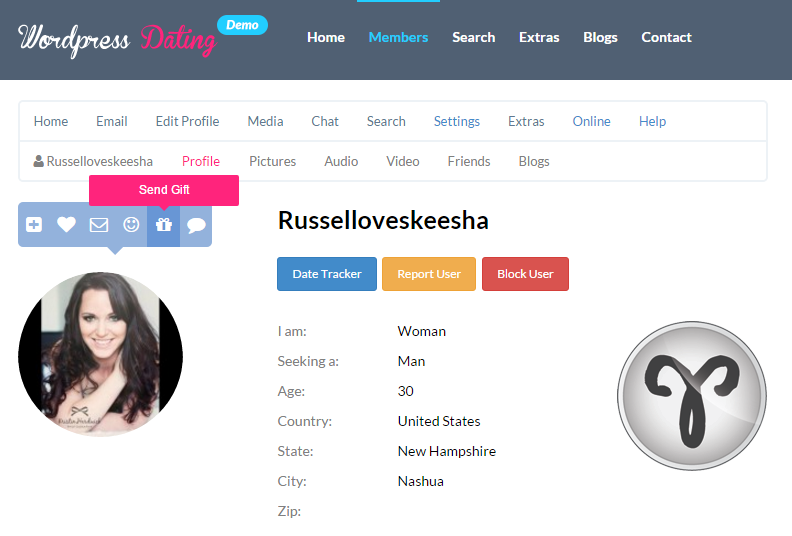 Easy Upgrade –
Your users can now have the ability to have Easy Upgrade where they select the Premium Membership that they want and then are taking to Paypal and Authorize.net to pay with. PayPal Pro as well as PayPal Advanced are now included to offer recurring billing.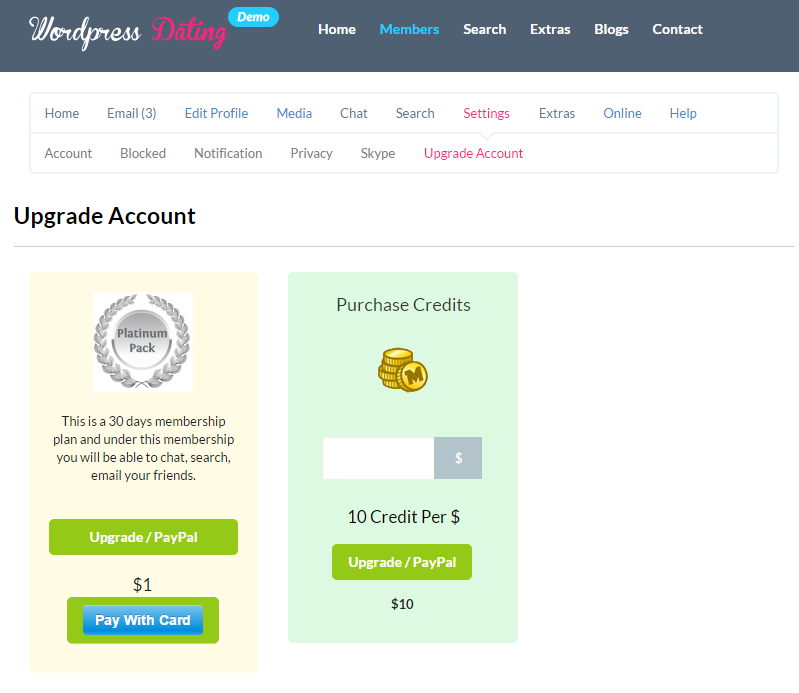 Online Filter –
Now you can filter Who's Online by gender. This is great for users that don't want to see their same gender in the Online area.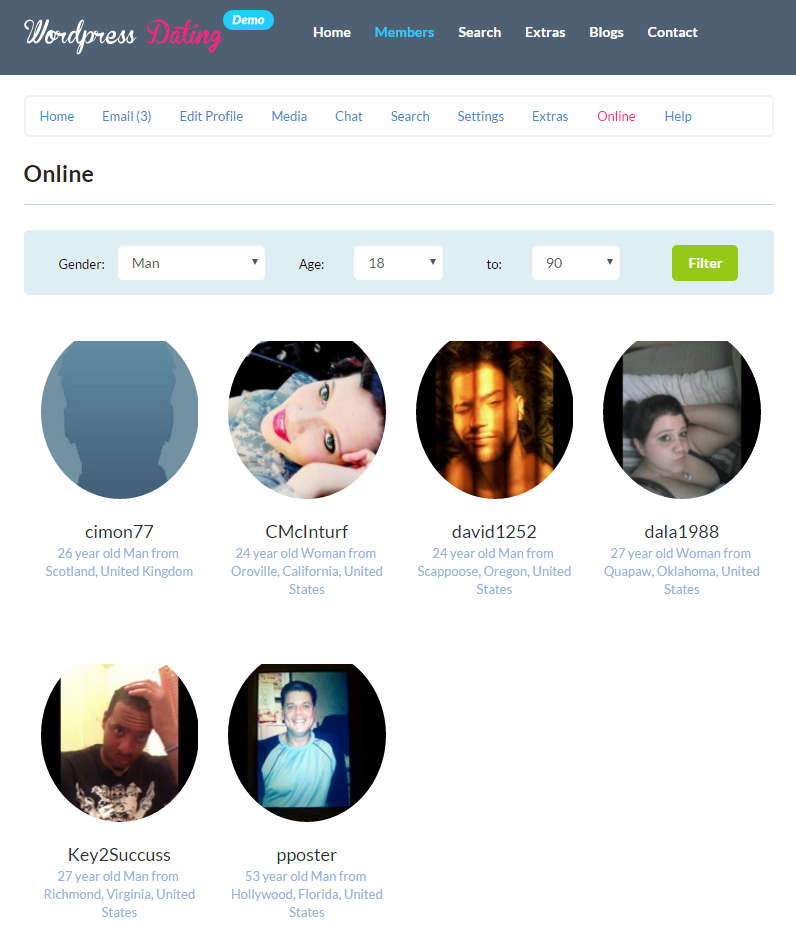 Enhanced Email –
Users can now have an enhanced email inbox complete with compose, sent items and deleted items. Users can email directly from a users profile.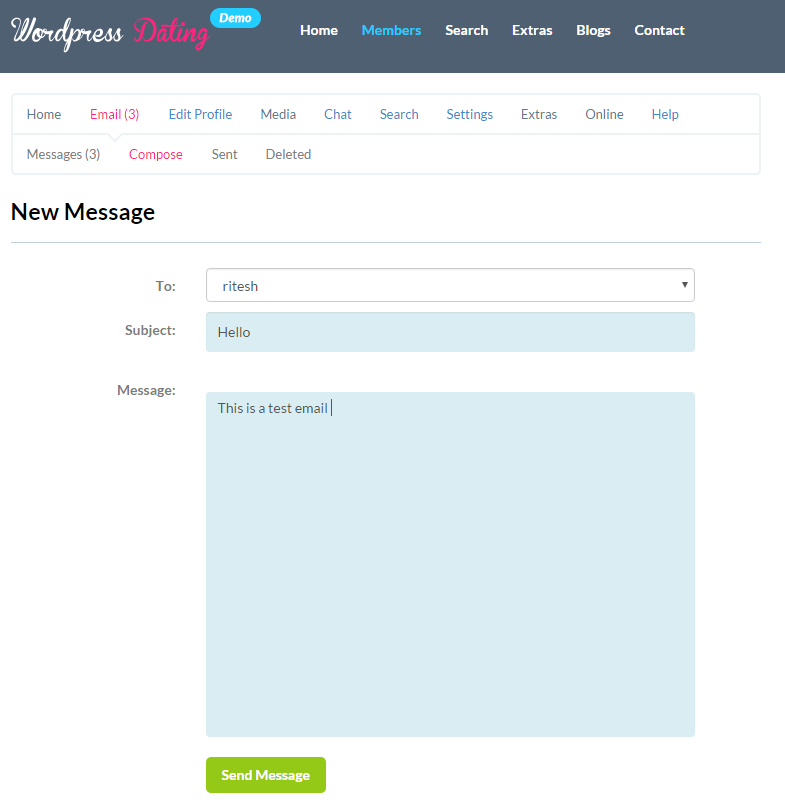 Integrated Blogs –
Now your users can blog. This feature lets them write blogs and those blogs will appear on their profile. Admins have full control over the blogs and can remove spam blogs.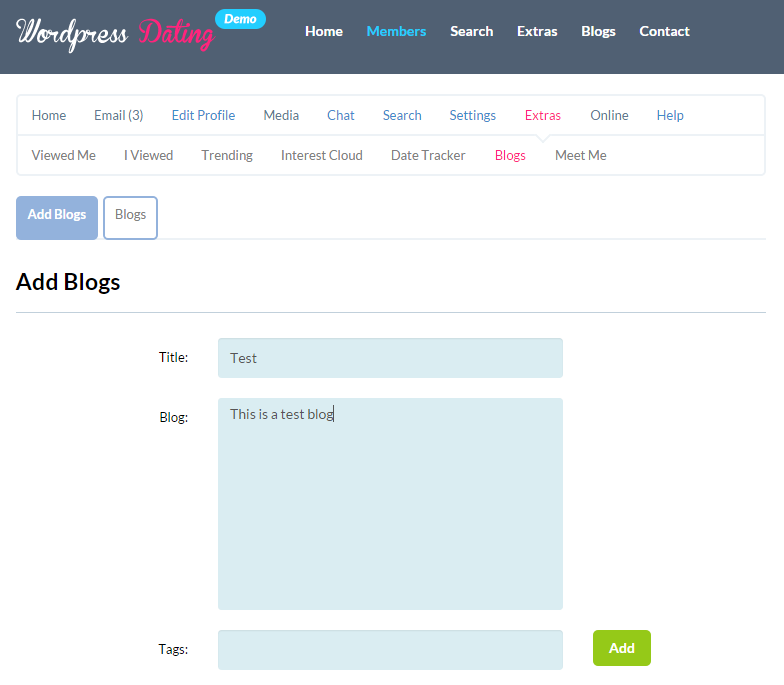 Spam Control –
Now you can filter out spammers words in emails that are sent. For example, if a user emails another member and talks about Nigeria, Millions, Bank Account, those words can be filtered out.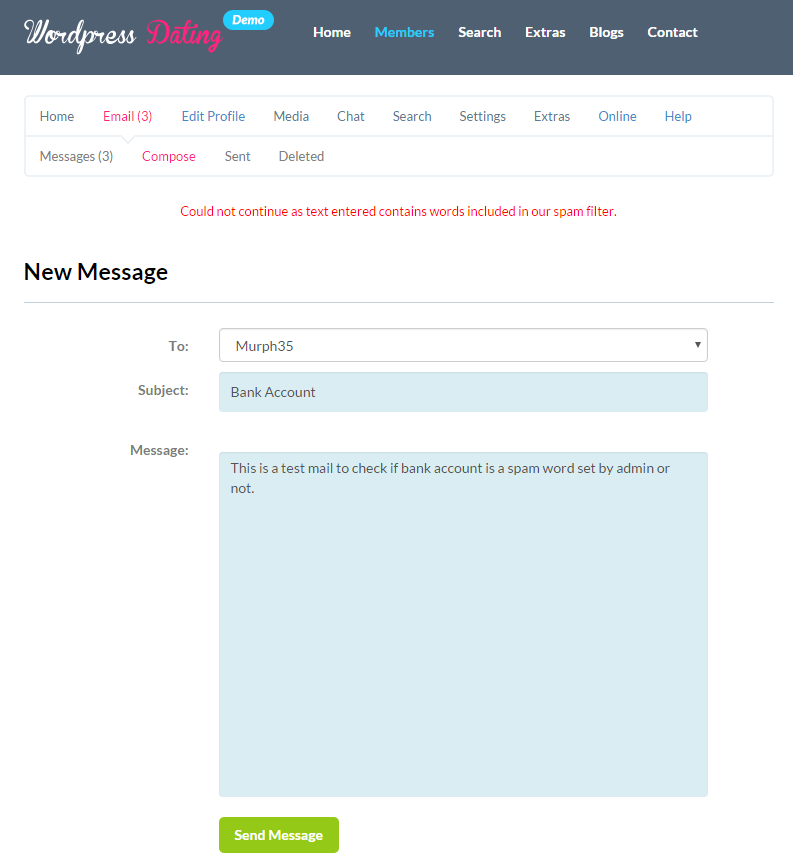 Private Media –
Now your users can set their profile photos, galleries, audio and videos to private. When set to private, only those users that are in their Favorites list can view their private media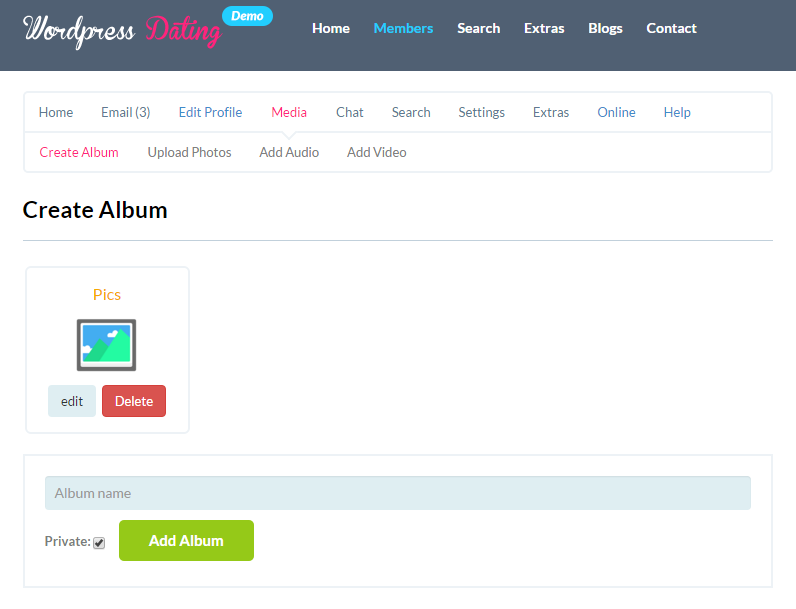 Interest Cloud –
Your users can click on the Interest Cloud to find an Interest and see what profiles contain those Interests. You can also filter the Interest Cloud by gender.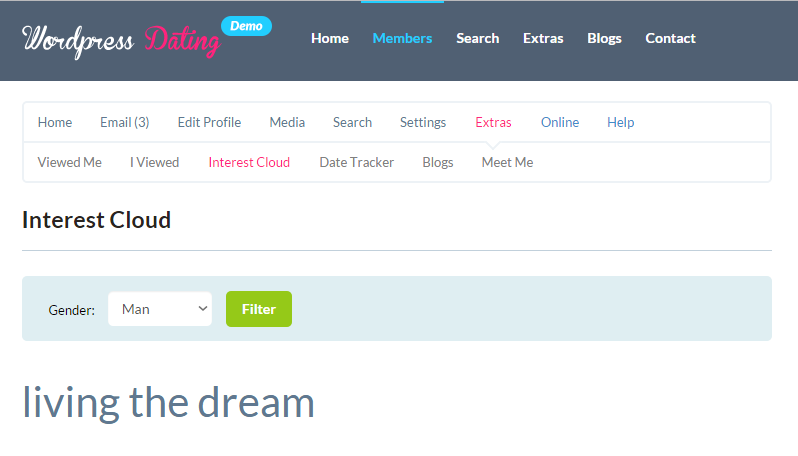 Couples Profiles –
Now users that want to register and create a Couples profile can now do so. By selecting a "Couple" as their profile base, it will dynamically create My Profile and a Partners Profile tabs for viewing split Couples profiles.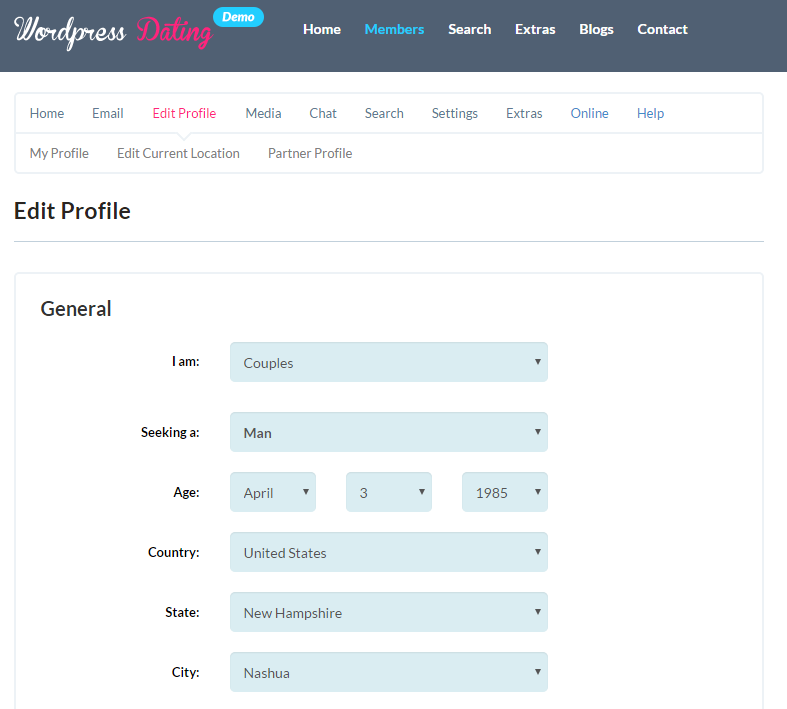 Permalinks –
All areas of the dating plugin user side have seo friendly URL's. This means that all areas of the dating site can be indexed by Google as well as being easily found.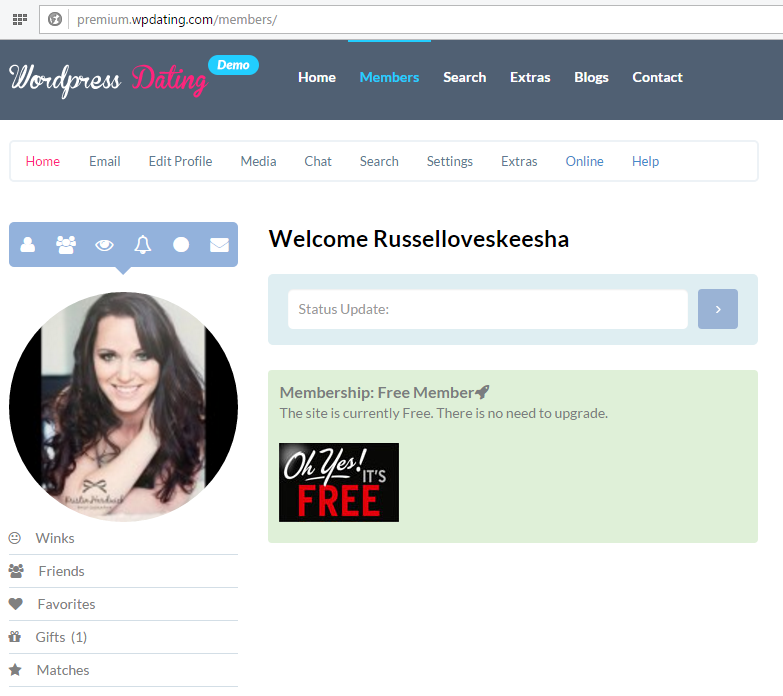 Credits –
Users can now purchase Credits to send emails. You set the price and the amount of emails they can send per credit.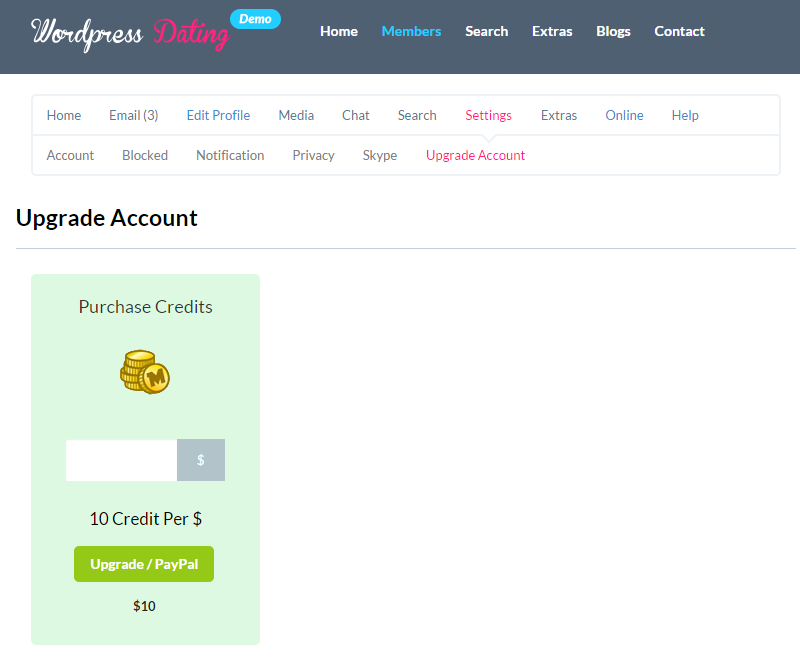 Sidebar Browse –
With the DS Browse Sidebar Widget, you can let your members click on Gender Groups and Age Groups that you define via the Widget Admin area.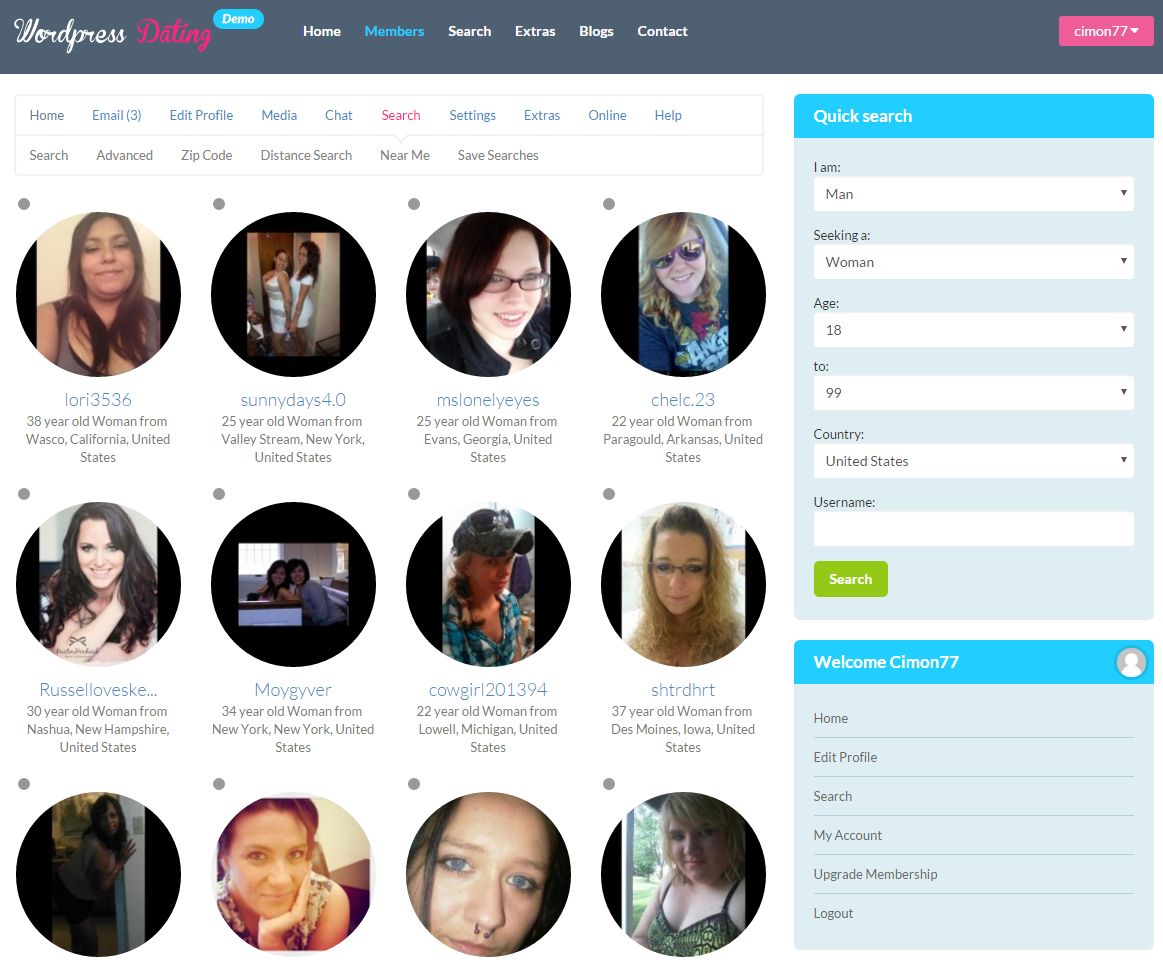 Delete Comments–
Users have the ability to delete comments that they have previously approved.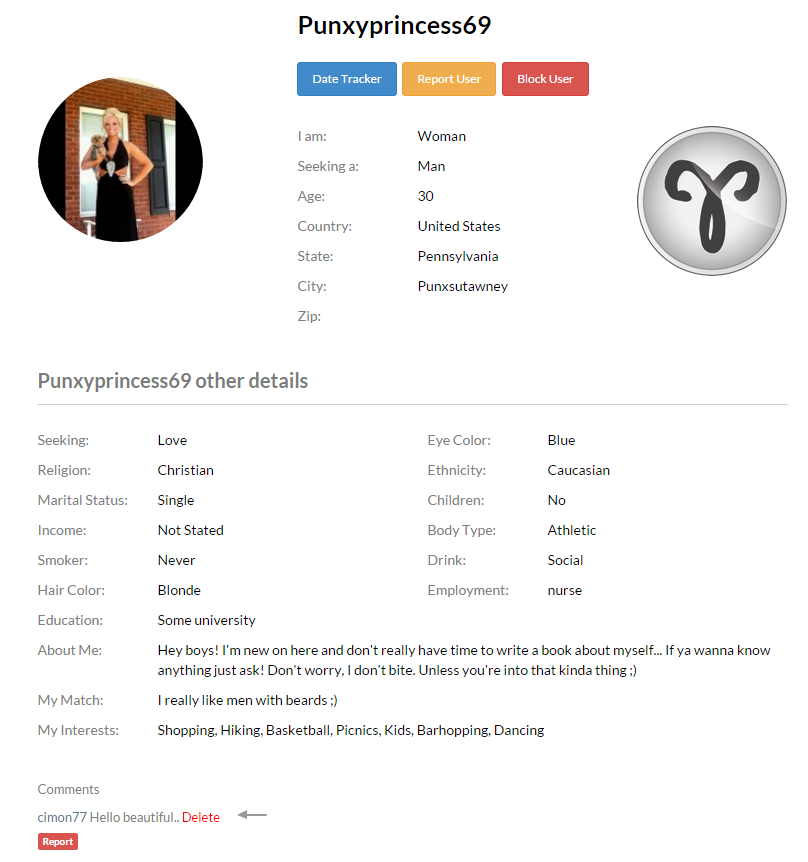 Delete Gifts –
Users have the ability to delete virtual gifts that they have previously approved. When a virtual gift is created the user is notified of the virtual gift.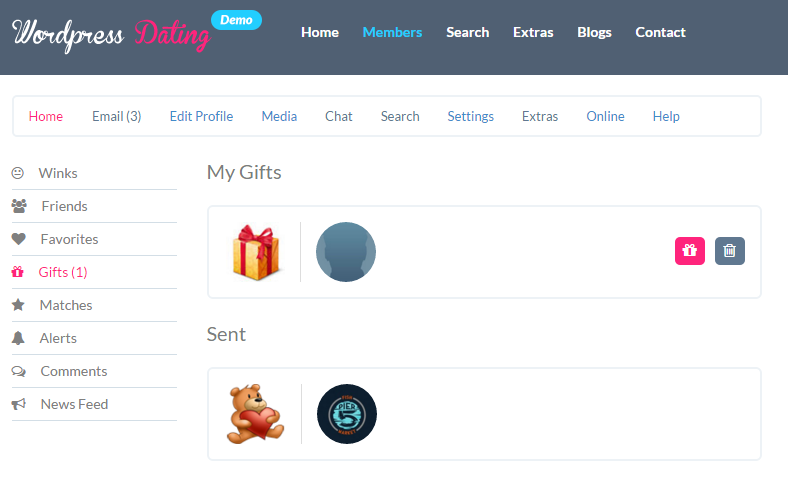 Member Blocking –
Members can block other members from emailing them. This is a great tool for your members in the event that they don't want to receive an email from that member.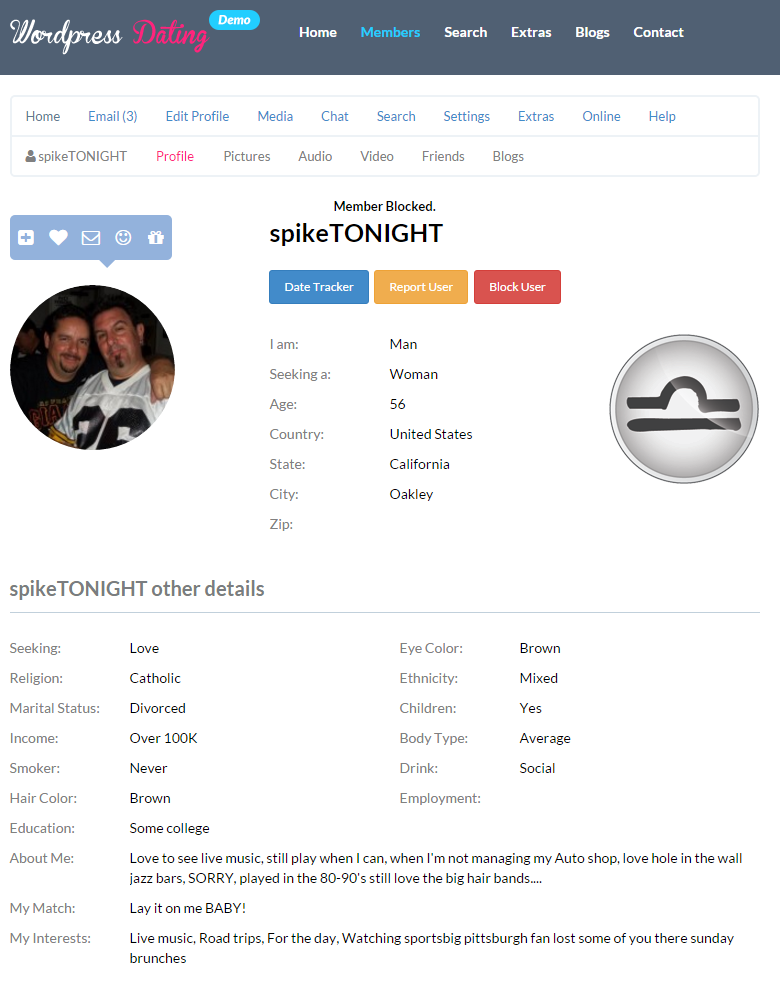 Supports Multiple Languages –
Connect with your global audience in their native languages. We have now integrated the qtranslate plugin which helps you to translate the site using po files with SEO friendly links.